Thoughtful Real Estate Closing Gift Ideas for Under $100 that WOW Your Clients
Sep 03, 2022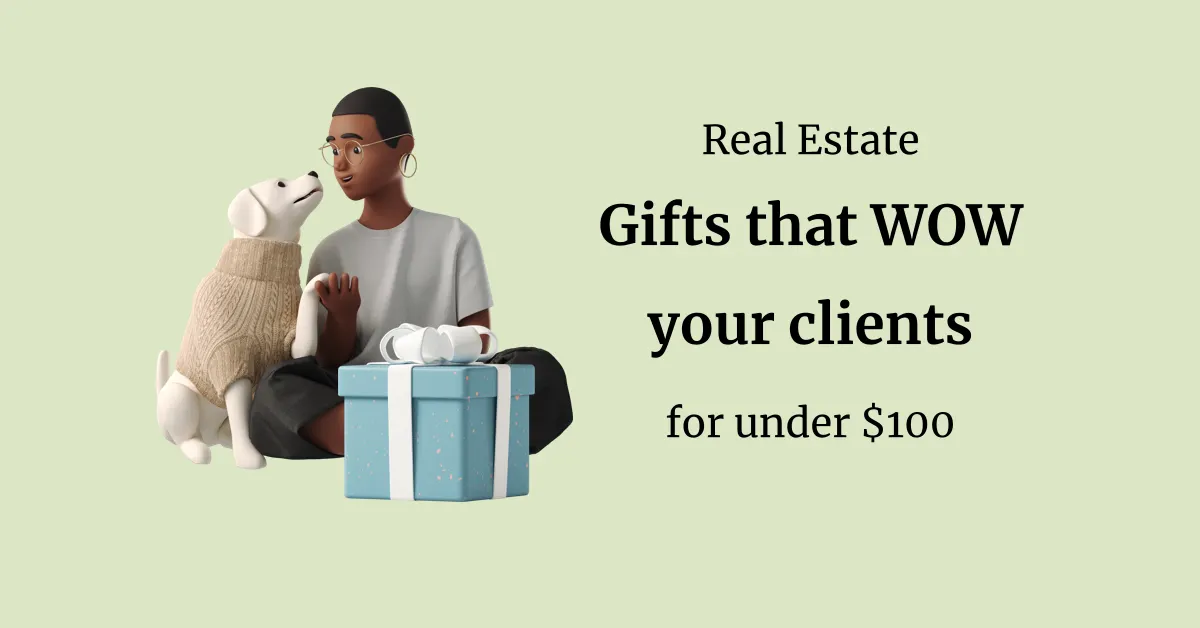 Congratulations! You just helped another family close a deal.
You probably have learned a few things about this family. Share some ups and downs in finding the ideal house.
What's next?
How about a thoughtful parting gift that doesn't involve any self-promotion?
Yes, I said it. No one really wants a custom engraved anything with your company logo on it.
Why Should You Get a Closing Gift for Your Client?
A thoughtful gift for your client makes them happy, and it creates a memorable experience and lasting impression of you as the helpful and cool realtor. Having a good reputation is one of the keys to success in a real estate business.
Happy customers might send referrals or come back to you in the future.
However, just like any gift to your friends or family, the goal of your gift to your clients should be as thoughtful as possible.
Don't give a gift with the expectation of more businesses. That's why you should avoid sending any gift with your company logo on it. A cutting board with your company logo was a cool gift before social media was invented. Now, it looks cheesy and self-centered. If you want to keep in touch with the family, connect with them via social media, email, or text.
Stunning Real Estate Closing Gift Ideas
1. Evabot - Artificial Intelligence (AI) gifting assistant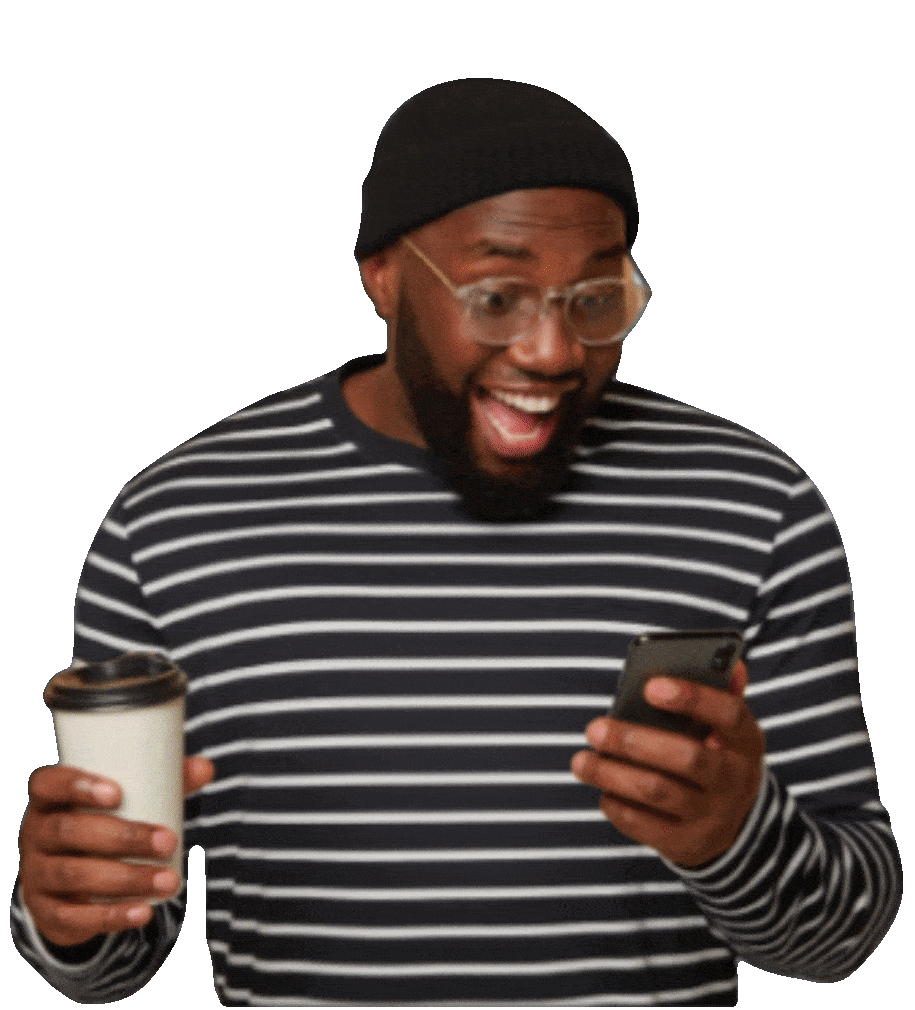 Selecting a thoughtful gift is not an easy task. It might not be possible for you to pay attention to every little detail of the conversation when you're focusing your mind and energy on finding the best house for your client. After all, your main job is to help your client find their ideal home.
Luckily, you can use EvaBot, an artificial intelligence (AI) assistant, that will follow up with your client and ask them for their preference. EvaBot eliminates the guessing, follow-up process, and logistics of sending the gift to your client.
You can let your client choose from 11 different categories including kids, travel, liquor, pets, and smart home.
Since you let your client choose their own gift, this will most likely be something that they will enjoy and use.
2. Hello Baby Monitor, 2-way audio, No Wifi Needed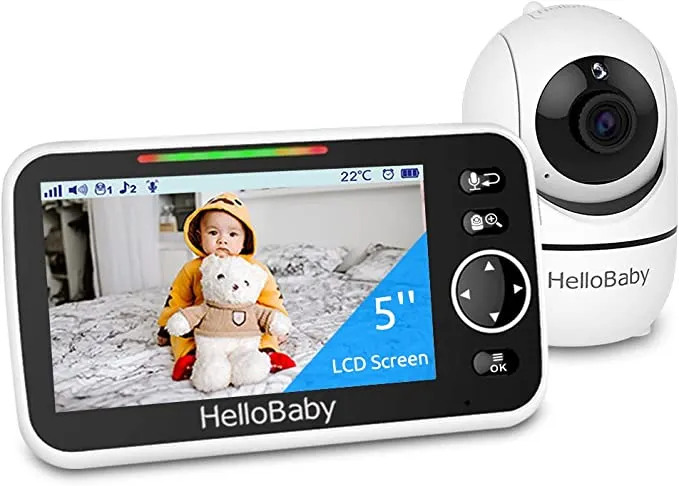 See it on Amazon: https://a.co/fiuFueb
A baby monitor is a perfect gift for expecting parents, parents with young kids, and "dog mom & dad" too.
This camera monitor comes with a 5" big screen for easy viewing, infrared night vision to help monitor the kids at night time, and is easy to install since you don't need Wifi connection.
This is the ultimate gift that makes you memorable.
Every time your client look at that monitor to check on their loved ones, they remember you for helping them find their ideal home and giving them extra peace of mind in their home with the baby monitor.
3. Hathaway Triple Play 3-in-1 Lawn Game Set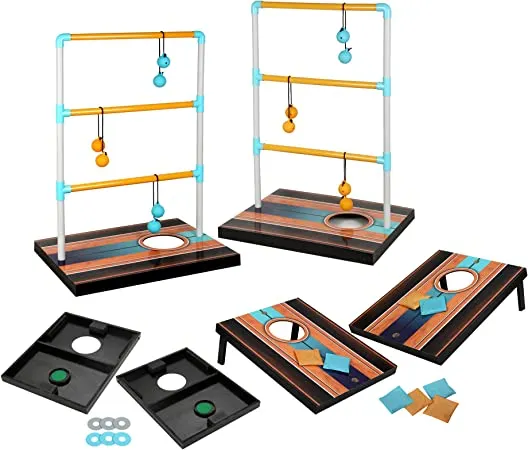 See it on Amazon: https://a.co/3AyyQxO
Did your client close a house with a big backyard?
Did they talk about how they plan to relax in the backyard after a busy day?
If they did, you might want to consider getting them a lawn game that the whole family can enjoy.
Other games that you can find on Amazon:
4. Furhaven Pet Bed - Orthopedic Dog Bed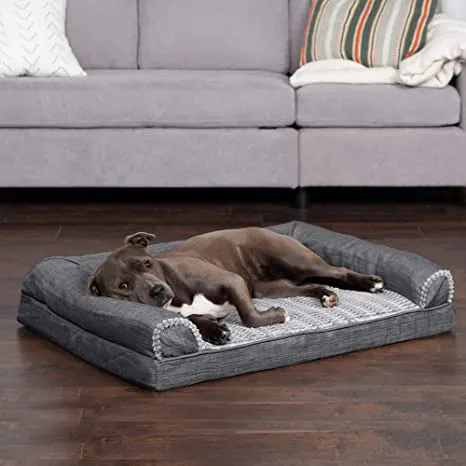 See it on Amazon: https://a.co/1EFkdnp
If you've been helping "Dog Moms" and "Dog Dads" to find their new dream home, check out this orthopedic dog bed. Show your client that you can also give comfort to their fur babies.
This dog bed is made out of orthopedic foam, and the bed is available in different sizes from small to jumbo plus.
5. Dog Paw Protection for Hot Pavement
See it on Amazon: https://a.co/etWJiRD
On a hot summer day, I left my wallet in the car. Since I didn't want my wallet to melt, I grabbed my car key and ran outside. When my feet touched the hot driveway pavement, I realized that I made a big mistake... it was super hot.
How do pets feel when they walk on the hot pavement during summer?
The pavement temperatures can be 40 to 60 degrees hotter than air temperatures. That means if the temperature during a scorching hot summer is 100 degrees, the pavement temperatures can go up to 160 degrees.
If you have a client who came from a relatively nice weather area, such as California, to a hotter area (Texas), a gentle reminder of how the summer heat on the pavement can hurt their pups might go a long way.
6. Cat Tower with Scratching Post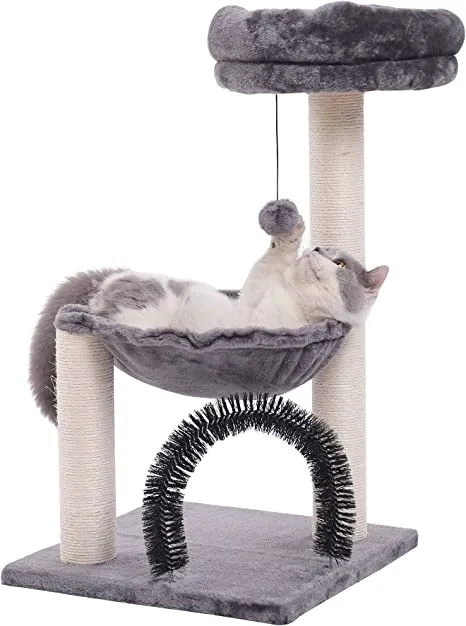 See it on Amazon: https://a.co/g0j5yeu
Now for the cat owners.
This gift will make your client's cat the coolest cat on the block. Just look at the image of this product. A cat chilling in a hammock and playing with a fur ball. There is no word to describe the feeling of it.
Perfect for cool cats.
7. Automatic Laser Pointer for Cats
We all know that unboxing and organizing a new place can be time-consuming. With a single click, this toy will entertain your cat for the next 15 minutes. This is a great gift for a "Cat Lady" who just moved into her new house and needs that helping hand to keep the cat busy.
8. Thank you Wine Gift Box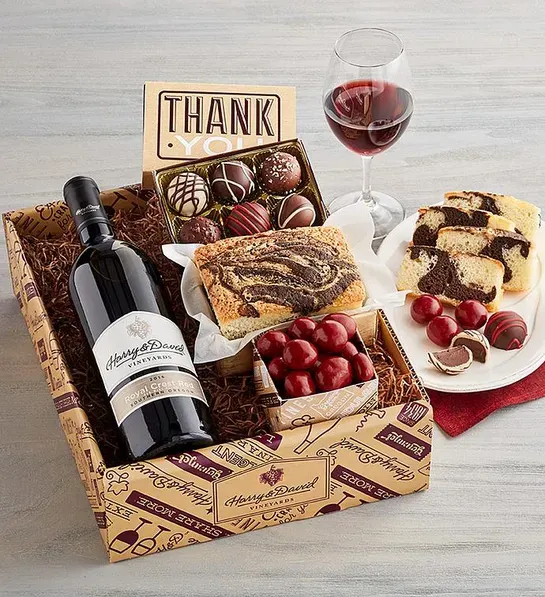 A wine gift box with chocolate swirl cake, milk chocolate-covered cherries, and truffles are the perfect gift to help your client celebrate the closing day. A perfect blend of wine and just enough sweetness in the chocolates can lighten up your client's day.
It is a classic gift that can be given to most people on any occasion.
9. $100 Gift Certificate to a Local Restaurant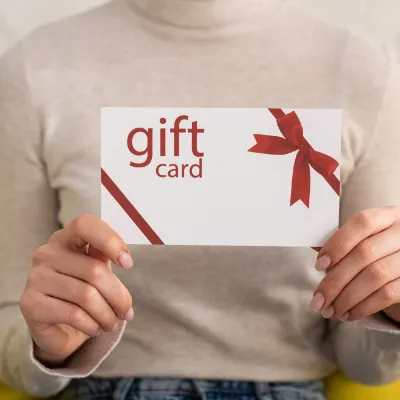 The best way to explore a new area is to get lost in it.
Your client will be delighted to find out all the new things and places they can visit in their city. If you have the knowledge and expertise you can suggest new and unique experiences for your clients.
A $100 gift certificate to a local restaurant is the perfect way to show your appreciation for their willingness to try something new. Make sure you know your client's dietary preference. You can play on the safe side, and give them a gift card to their favorite restaurant.
This is a great way to show your appreciation for their business and get them excited about coming back.
Conclusion
While you shouldn't be expecting anything in return for your gift, a thoughtful and personal gift to your client will make you stand out among other real estate agents. However, let's not forget that your service during their home search or transition is the biggest gift to your client. Show your client that you are the local real estate expert they can rely on for years to come.